Chauffeur Brisbane – Chauffeur car Travel in affordable luxury - Brisbane
Specialists for Chauffeur Brisbane Airport Transfers, Chauffeured car transfers for Brisbane and suburbs, corporate Transfers and International student transfers and special event transfers.
---
Brisbane is the capital of and most populous city in the state of Queensland with a population about 2.5 Million people. The Brisbane CBD stands on the original European settlement and is inside the bend of the Brisbane river.
Brisbane is the gateway to Queensland state and is the 1st location protocol to Gold coast, sunshine coast and many other resort areas.
Brisbane has held many large world scale events such as 1982 Commonwealth games, World expo in 1988, Goodwill games in 2001, G20 summit in 2014.
The mild, subtropical climate together with a relaxed yet sophisticated culture attracts large number of overseas and interstate tourists (specially the winter period), as well as permanent residents relocating from other Australian states.
The most popular locations to visit in Brisbane are lone pine koala sanctuary, South bank cultural precinct, Brisbane botanic gardens in mount Coot-tha, Queensland art gallery, Brisbane river cruise and many more.
Chauffeur live services include providing Chauffeur cars for Brisbane airport transfers, and in addition provide SUV, vans and mini-buses in the Brisbane and surrounding areas for tourists and travellers to Brisbane.
Chauffeurlive specialise in providing luxury chauffeured cars, vans /people movers and mini buses in Brisbane including transfers to and from Brisbane domestic and international airports to the Brisbane CBD area hotels and attractions. Chauffeurlive provides a door to door service.
One of the features in Brisbane is that Chauffeurlive provides Brisbane airport transfers in 1st class cars such as Audi A8 / BMW / Mercedes as many prefer this mode of transport.
Our services are exclusive, provided by Limousine industry professional drivers that are security cleared and have many years of defensive driving experience. Chauffeurlive also provide transport to large tourist groups that come for conferences and also to travel to Gold coast.
Chauffeurlive provide transport services 24 hours a day 7 day a week and 365 days a year continuously. We also specialise in Corporate transfers in Brisbane for conferences and leisure travel for all over Queensland state.
Travel in Chauffeured Cars with complementary Airport Meet & Greet Service- Brisbane Airport Transfers
---
Chauffeurlive provides luxurious airport transfer for Brisbane domestic and international areas from CBD as well as suburbs during all hours of the day and night. Chauffeurlive takes the stress out of travel, for passengers and corporate customers specifically by communicating with the customers by advising them as to the whereabouts of the vehicles and when they would arrive at location. We appreciate that you might have a tight schedule and must move from airport to meetings in a well-defined schedule and adjust our activities to meet the passenger schedule so that they will never be late. Our Brisbane airport transfer services are stress free and seamless for our passengers that may need to go for scheduled meetings.
Chauffeurlive provides complementary meet and greet services at the Brisbane airport where our Chauffeurs will be within the terminal to meet you and escort you to our luxury cars, or vans or mini buses.
Chauffeurlive provides a punctual, comfortable private transfer in its chauffeur Brisbane cars or vans or buses to Brisbane airport or travel to suburbs. We offer the highest quality airport transfer services to and from all commercial airports in Brisbane, specifically the domestic and international terminals. Whatever one's location may be, we can provide the best and timely services for all your private, corporate or family transport needs. This is specifically so for early morning transfers and late-night transfers.
Chauffeurlive prices for Brisbane Airport transfers are extremely competitive when considering the personalised service, we provide. Our services are far superior in that our services includes complementary meet and greet inside the terminals, assistance with your luggage, assistance to wheel chair passengers, complementary water and newspapers in 1st class vehicles and the like in comparison to Taxi travel. We provide the best personalised private transfer services at a slight higher premium to Taxi prices for airport transfers Brisbane, Brisbane CBD and Brisbane suburbs.
Chauffeur Cars in Brisbane - Chauffeur Live, best and reliable Airport Transfers
---
Chauffeur live provides reliable and punctual Chauffeur cars services in Brisbane and more specifically for passengers to get to Brisbane domestic and Brisbane international terminals. We pay a lot of attention to our customer's need to catch the early morning flights, we provide a punctual and prompt service so that you will never miss a flight. To cater for the need of reliable transport to airports in Brisbane, Chauffeurlive provides dedicated Chauffeur Cars in Brisbane. This specifically apply for Chauffeur Cars for Brisbane Airport transfers, and Corporate Transfers in Brisbane.
We have been providing services for exclusive clients and corporate clients in the Brisbane area and Brisbane airport transfers for over 10 years and we have an enviable record in servicing customers requiring private airport transfers and corporate transfers specifically in Brisbane.
Chauffeurlive provides for specific customer needs such as multi drop off and pick up requirements as well as waiting on-call are all part of our exclusive service. When our customers get held up at Brisbane international airport due to immigration and customs clearance activities, we will wait patiently at the arrivals hall to meet and greet and escort them to the exclusive luxury cars.
Chauffeurlive not only provide fixed price service, but also provide hourly hire services, specifically required for weddings, sight-seeing, and executive corporate travels on an as-needed basis. Specifically, in Brisbane we cater for many wedding transfers for bride and groom and for their getaway events.
Our Pricing and Services
---
Chauffeurlive which provides Chauffeured car service, is a pre-booked fixed price service. The price includes airport parking fees, Airport waiting time (standard inclusion of 30 mins for local flights and 45 minutes for international flights) Tolls, and GST (Goods and Services Tax) and credit card processing fees. Our quotes are legally binding commitments and remain fixed unless changes are made to the original booking conditions.
Chauffeurlive also provide our Chauffeured vehicles (Luxury cars, Vans and Mini buses) on an hourly basis for functions and special events in Brisbane area. Our Chauffeur Brisbane airport transfers are the best in Brisbane as we provide a personalised private transfer service like no other.
Our pre-booked Chauffeur Brisbane airport transfers provide a great deal of peace of mind for all passengers specifically for early morning transfers.
Chauffeur Cars Brisbane Airport - Private Luxury Hire Car you can rely on, provided by Chauffeur Live
---
As Chauffeurlive strive to provide the best possible service and the best user experience, we are Brisbane's foremost leading Brisbane Airport transfer service provider.
Our Chauffeured service is tailor made for retail customers, corporate customers and international students with our suite of vehicles of Luxury cars (Business class and 1st class), vans (Viano, Kia Carnival), SUV (Audi Q7), mini-buses and mini coaches. We also provide organised and managed Airport transfers for larger group of travellers that attend meetings or site seeing events. We take responsibility to manage these groups, gather them and then provide Airport transfers accordingly. Whether you are a local needing Airport transfers travelling interstate for business purposes, holiday makers, Corporate client, family travel, large group travel, we can cater for all your needs. We can cater for multi city requirements covering your entire travel, for example we can provide services in Brisbane and say in Melbourne / Sydney / Perth and the like.
We not only specialise in Brisbane Airport transfers, but also Melbourne Airport Transfers, Sydney Airport Transfers, Gold Coast Airport Transfers, Perth Airport Transfers, Ballina Airport transfers and Adelaide Airport transfers. We can connect between any of these cities with one booking platform which makes life easy for multi city travellers.
Our fleet of vehicles include:
Mercedes Benz
Audi Collection
BMW Collection
Lexus Collection
Mercedes Benz Viano (7seats very popular)
SUV's -all European Models
Australian luxury cars (Holden Caprice & Genesis)
Viano- 7 seater vans
Luxury Kia Carnival van
Mercedes Sprinter – 12-seater mini bus
Luxury Toyota Commuter – 12-seater mini bus
Larger luxury 24 seater buses
Larger 33-seater midi coaches
Our experts can produce a Brisbane Airport transfer plan or holiday travel plan that can be tailor made to suit your needs. Chauffeurlive can provide a most cost effective personalised private transfer vehicle combination for your specific travel / transfer needs.
Your journey could start from Brisbane Airport transfer and blossom into a city tour or travel to south bank precinct or other great site seeing locations. Chauffeur Live can provide an integrated service to meet all your needs.
Chauffeur Live Brisbane Airport Transfer Meeting Conditions at the airport
---
The Brisbane domestic passengers are met inside the terminal at the carousel area and escorted to their luxury vehicle by our Chauffeur. The meet and greet service that Chauffeurlive Chauffeurs provide is complementary.
International flight passengers are generally met in the arrivals hall or in specific Chauffeur meeting points, advised by Chauffeurlive. For Brisbane airport it is the coffee shop when the passengers come out into the arrivals hall and turn left.
Chauffeurlive administrators monitor flights and accommodate incoming flight delays so that as soon as our customers have landed they will be assured a vehicle is waiting for them to start their Brisbane Airport Transfer. Therefore, our customers can be stress free as we manage pick up delays.
Our chauffeurs in Brisbane will send a text message to the customers as soon as the flight lands so that the customers are aware that the chauffeur is waiting for them.
Vehicle Conditions & Chauffeur Attributes for Brisbane Airport Transfers and Corporate Transfers
---
The journey provided by Chauffeurlive will not only be pleasant, but punctual and stress free. Our Brisbane airport transfer Chauffeurs are professionals with many years of experience, have Australian Federal police clearance to provide public services, have clean history of defensive driving and most of all will be most courteous to the passengers. Most of our Chauffeurs have "Working with Children" accreditation provided by the state law enforcement authorities.
Chauffeurlive cars, vans and busses that are used for Brisbane Airport transfers are luxurious in that they are clean inside and out, have leather seats, extremely comfortable and driven by well-groomed professional Chauffeurs. Taking into consideration the weather conditions in Brisbane, our vehicles are cleaned each day and maintained in spotless conditions.
Our Airport transfer, corporate transfer and suburb transfers provide Baby capsules, Baby seats and Booster seats on request. All special requirements are catered for and all vehicles will come with these seats fitted professionally so that your little ones will be safe and sound when they travel with our Chauffeur cars in Brisbane and Australia wide. Chauffeur live Brisbane Airport transfers will ensure that at the time the little ones get into the vehicles they can be comfortably seated in the baby seat or booster seats without any hesitation.
Therefore, our Chauffeur Cars Brisbane used in Brisbane Airport transfers is guaranteed to impress and satisfy you.
Chauffeurlive Cars Brisbane used in Brisbane Airport Transfers provide unique and exceptional Services
---
Chauffeurlive Chauffeur driven Cars in Brisbane have the following unique service attributes:
The most guaranteed on time service for Brisbane Airport Transfers and corporate transfers.
Chauffeurlive provides complementary meet and greet services. Passengers met inside the terminal buildings or in the arrival hall.
Chauffeur live provides fixed prices which includes parking charges, waiting time, tolls and state and federal government taxes (GST) and credit card processing fees. Our prices are fixed and do not vary.
Chauffeurlive admin monitors all flights and manage any flight delays without any additional charges to customers
Chauffeurlive provides Child restraints including Baby Capsules, Baby seats and booster seats. Very important for young children and to meet the Queensland road regulations.
Private transfers for any occasion including Brisbane Airport Transfers, events transfer and the like.
Special provisions for Corporate cars Brisbane.
Professional Chauffeurs with Australian Federal Police clearance certification. We do not hire mums and dad. Only experienced professional drivers.
Chauffeur Cars [Chauffeurlive] Brisbane and Chauffeur Car Brisbane Airport Service -Summary
---
Chauffeurlive provides the best Chauffeur car Brisbane service inclusive of Chauffeur Car Brisbane Airport service and other suburb transfers. We provide corporate cars Brisbane including corporate transfers Brisbane, private airport transfers Brisbane as well as site seeing private tours for many Brisbane locations.
Chauffeurlive limousine and private transfer Brisbane and corporate transfer services in Brisbane are luxurious, economical and provide value for money to our customers.
Contact Us Now for Chauffeur Cars Brisbane Service
---
Please contact us today for all your Chauffeur cars Brisbane service inclusive of Chauffeur car Brisbane airport service, corporate car Brisbane services, private airport Brisbane transfer services and luxury airport transfers on vans and mini buses.
You can call us on 1300 255 455 or send us an email at contact@chauffeurlive.com. We can tailor make our services to accommodate your specific needs.
You can get a no obligation instant quote from our website and book directly with us. All our prices are fixed and all inclusive, provided in Australian dollars.
Chauffeurlive is the leader in providing Chauffeur Cars Brisbane, catering for Brisbane airport transfers, private airport transfers and corporate travels.
Our Fleet in Brisbane
---
Business Class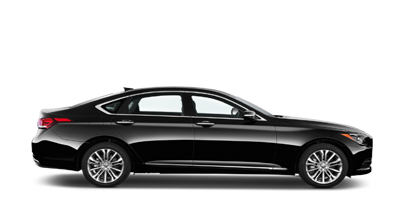 First Class
Vans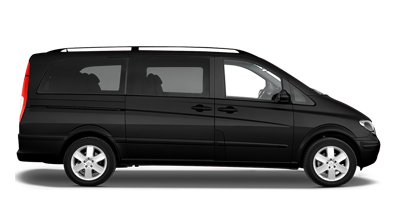 Mini Buses