Chauffeur Sydney Airport - Private Airport Transfers Sydney
Specialists in Chauffeur cars Sydney airport, Chauffeured car transfers, suburb transfers, corporate Transfers and student transfers, special event transfers.
---
Chauffeur live provides reliable and punctual Chauffeur cars services in Sydney and specifically for Sydney domestic and international terminals. Specifically, for customers that need to catch the early morning flights, we provide a punctual and prompt service so that you will never miss a flight. To cater for the need of reliable transport to airports in Sydney, Chauffeur Live provides dedicated Chauffeur Cars in Sydney, specifically Chauffeur Cars for Sydney Airport transfers, and Corporate cars in Sydney, in the most punctual and professional manner.
We have been providing services for exclusive clients and corporate clients in the Sydney area and Sydney airport transfers for over 25 years and we have an enviable record in servicing customers requiring private airport transfers and corporate transfers.
We cater for our client's specific multi drop off and pick up requirements as well as waiting on-call are all part of our exclusive service. When Sydney international airport immigration and customs clearance activities can be testing to our clients, we will wait patiently at the arrivals hall to meet and greet and escort them to the exclusive luxury cars.
We not only provide fixed price service, but also provide hourly hire services, specifically required for weddings, sight-seeing, and executive corporate travels on an as-needed basis. We also offer chauffuer Melbourne airport services and corporate cars in Melbourne.
Travel in Chauffeured Cars with complementary Airport Meet & Greet Service- Sydney Airport Transfers
---
Chauffeurlive provides luxurious airport transfer for Sydney domestic and international areas from CBD as well as suburbs during all hours of the day and night. We take the stress out of travel, for passengers and corporate customers specifically when one has a tight schedule and must move from airport to meetings in a well-defined schedule. We communicate with our passengers by mobile phones giving them our car details and providing certainty of our presence at the airport.
We provide complementary meet and greet services at the Sydney airport where our Chauffeurs will be within the terminal to meet you and escort you to our luxury cars, or vans or mini buses.
So, for a small additional charge why would you take a taxi or public transport when you can enjoy a punctual, comfortable private transfer in one of our chauffeur Sydney cars or vans or buses to Sydney airport or travel to suburbs. We offer the highest quality airport transfer services to and from all commercial airports in Sydney, specifically the domestic and international terminals. Whatever your location may be, we can provide the best and timely services for all your private, corporate or family transport needs. This is specifically so for early morning transfers and late-night transfers.
Our prices are extremely competitive when considering the personalised service we provide. Even comparing with the grubby old taxis our services are far superior in that our services includes complementary meet and greet inside the terminals, assistance with your luggage, assistance to wheel chair passengers, complementary water and newspapers in 1st class vehicles and the like. We provide the best personalised private transfer services at a slight higher premium to Taxi prices.
Chauffeur Live Sydney Airport Transfer Meeting Conditions at the airport
---
The domestic passengers are met inside the terminal at the carousel area and escorted to their luxury vehicle by our Chauffeur. The meet and greet service that Chauffeurlive Chauffeurs provide is complementary.
International flight passengers are generally met in the arrivals hall or in specific Chauffeur meeting points, advised by Chauffeurlive.
We also monitor flights and accommodate incoming flight delays so that as soon as our customers have landed they will be assured a vehicle is waiting for them to start their Sydney Airport Transfer. Therefore, our customers can be stress free as we manage pick up delays.
Our chauffeurs in Sydney will send a text message to the customers as soon as the flight lands so that the customers are aware that the chauffeur is waiting for them.
Vehicle Conditions & Chauffeur Attributes for Sydney Airport Transfer
---
The Journey provided by Chauffeurlive will not only be pleasant, but punctual and stress free. Chauffeurs are professionals with many years of experience, have Australian Federal police clearance to provide public services, have clean history of defensive driving and most of all will be most courteous to the passengers. Most of our Chauffeurs have "Working with Children" accreditation provided by the state law enforcement authorities.
Chauffeurlive cars, vans and busses that are used for Sydney Airport transfers are luxurious in that they are clean inside and out, have leather seats, extremely comfortable and driven by well-groomed professional Chauffeurs.
Chauffeurlive also provide Baby capsules, Baby seats and Booster seats on request. All special requirements are catered for and all vehicles will come with these seats fitted professionally so that your little ones will be safe and sound when they travel with our Chauffeur cars in Sydney and Australia wide. Chauffeur live Sydney Airport transfers will ensure that at the time the little ones get into the vehicles they can be comfortably seated in the baby seat or booster seats without any hesitation.
Therefore, our Chauffeur Cars Sydney used in Sydney Airport transfers is guaranteed to impress and satisfy you.
Chauffeurlive Cars Sydney used in Sydney Airport Transfers provide unique and exceptional Services
---
Chauffeurlive Chauffeur driven Cars in Sydney have the following unique service attributes:
The most guaranteed on time service for Sydney Airport Transfers
Monitoring of flights and manage any flight delays without any additional charges to customers
Complementary meet and greet services. Passengers met inside the terminal buildings or in the arrival hall. Customers do not go looking for vehicles outside or expose themselves to the elements of weather.
Fixed prices which includes parking charges, waiting time, tolls and state and federal government taxes (GST) and credit card processing fees. Our prices are fixed and do not vary like most of the other operators.
Special events transfer on hourly rates. This gives flexibility for users.
Provisions for supplying Child restraints including Baby Capsules, Baby seats and booster seats. Very important for young children and to meet the New South wales road regulations.
Professional Chauffeurs with Australian Federal Police clearance certification. We do not hire mums and dad. Only experienced professional drivers.
In order to transport minors alone our chauffeurs with Working with Children Certificate can be organised.
Special travel requirements met, including multiple stops and pickups and standby.
Private transfers for any occasion including Sydney Airport Transfers.
Special provisions for Corporate cars Sydney.
Chauffeur Cars [Chauffeurlive] Sydney and Chauffeur Car Sydney Airport Service -Summary
---
Chauffeur Live provides the best Chauffeur car Sydney service inclusive of Chauffeur Car Sydney Airport service and other suburb transfers. We provide corporate cars Sydney including corporate transfers Sydney, private airport transfers Sydney as well as site seeing private tours for places such as Blue mountains, National Park, Snowy Mountains, Hunter Valley, Coffs harbour, Byron Bay and Norfork islands etc.
Chauffeur Live limousine and private transfer Sydney and corporate transfer services in Sydney are luxurious, economical and provide value for money to our customers.
Contact Us Now for Chauffeur Cars Sydney Service
---
Please contact us today for all your Chauffeur cars Sydney service inclusive of Chauffeur car Sydney airport service, corporate car Sydney services, private airport Sydney transfer services and luxury airport transfers on vans and mini buses.
You can call us on 1300 255 455 or send us an email at contact@chauffeurlive.com. We can tailor make our services to accommodate your specific needs.
You can get a no obligation instant quote from our website and book directly with us. All our prices are fixed and all inclusive, provided in Australian dollars.
Chauffeurlive is the leader in providing Chauffeur Cars Sydney, catering for Sydney airport transfers, private airport transfers and corporate travels.
Our Services in Sydney
---
Be it your business or personal travel needs, Chauffeur Live provides the very finest in chauffeured car services. Relax and enjoy the ride with us.
Our Fleet in Sydney
---
Clean, spacious and the luxury to impress you, our limousines (limos) are fully licensed with most upto date models.
Why Chauffeur Live in Sydney?
---
Best Service
Our mission is to attract and retain customers by providing Best in Class ground transportation solutions and win their long term trust. You would enjoy every stage of our services.
Best Cars
Our cars are fully licensed late model cars (limousines) that can be relied upon. You can expect our cars to be spick and span from inside out at all times. So enjoy your ride with us.
Professional Drivers
Our chauffeurs are fully licensed, punctual and courteous at all times. You can expect them to maintain high standards of hygiene, professionally dressed and maintain safe driving.
Our Mission
---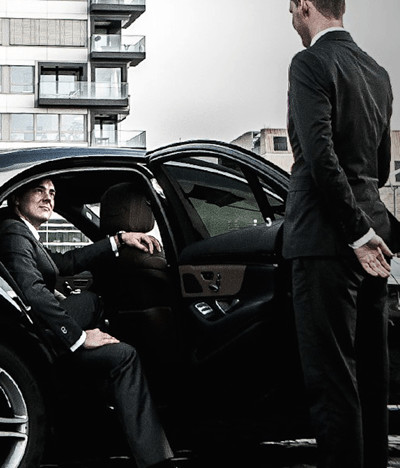 Chauffeur Live endeavours to provide best quality service to all its customers at transparent prices. We believe in building long term trust with our valued customers.
In our constant effort to increase our fleet size, we welcome professional chauffeurs to join us and get paid decent rates for their quality services.
Sydney Airport Key Information
---