Chauffeur Service Sydney - Travel in Affordable Luxury Chauffeur Car Service
---
Chauffeurlive specialise in providing luxury chauffeured cars Sydney, vans /people movers and mini buses in Sydney including private airport transfers to and from Sydney Domestic and International airports to Sydney CBD and suburbs, door to door and in an exclusive private manner.
Our services are exclusive, door to door provided by Limousine industry professional drivers that are security cleared and have many years of defensive driving experience.
Sydney, Australia is main business capital of the Australia nation. Most major corporations including overseas companies, Banks, Telco's and other have their head offices in Sydney. The populous city in Australia (more than 5 million people).
Sydney hosted the most successful summer Olympic games in history in 2000. Sydney is within the top twenty-five most-visited cities in the world with millions of tourists coming each year to see the city's landmarks such as Sydney Harbour, the Royal National Park, and the Royal Botanic Garden. In addition, attractions such as Sydney Tower, the Sydney Harbour Bridge, and the Sydney Opera House are also well known to international visitors.
Other main locations to visit in New South wales includes, Blue Mountain National Park, Snowy Mountains, Hunter Valley, Coffs harbour, Byron Bay and Norfolk islands and the like.
Chauffeur live services include providing Chauffeur cars for Sydney airport transfers, and in addition provide SUV, vans and mini-buses in the Sydney area including adjoining suburbs.
We provide transport services 24 hours a day 7 day a week and 365 days a year continuously. We specialise in Corporate cars Sydney and private airport transfers all over state of New South wales.
Our Pricing and Services
---
We provide pre-booked fixed price services that includes airport parking fees, Airport waiting time (standard inclusion of 30 mins for local flights and 45 minutes for international flights) Tolls, and GST (Goods and Services Tax) and credit card processing fees. Once we provide a quote, our prices remain fixed unless changes are made to the original booking conditions. All our prices are quoted in Australian Dollars.
We also provide our Chauffeured vehicles (Luxury cars, Vans and Mini buses) on an hourly basis for functions and special events. Our Chauffeur Sydney airport transfers are the best in Sydney as we provide a personalised private transfer service like no other.
Our pre-booked Chauffeur Sydney airport transfers provide a great deal of peace of mind for all passengers specifically for early morning transfers.
Chauffeur Live Services – Chauffeur Cars Sydney Airport - Private Luxury Hire Car you can rely on
---
As we always strive to provide the best possible service to our customers and thus the best user experience, we are Sydney's foremost leading Sydney airport transfer service providers as well as chauffeur Melbourne airport transfers.
We service retail customers, corporate customers and international students with our suite of vehicles of Luxury cars (Business class and 1st class), vans (Viano, Kia Carnival), SUV (Audi Q7), mini-buses and mini coaches. We also have organised and managed Airport transfers for larger group of travellers that attend meetings or site seeing events. Whether you are a local needing Airport transfers travelling interstate for business purposes, holiday makers, Corporate client, family travel, large group travel, we can cater for all your needs. We can cater for many cities covering your entire travel, for example we can provide services in Sydney and corporate transfers Melbourne / Brisbane / Perth and the like.
We not only specialise in Sydney Airport transfers, but also Melbourne Airport Transfers, Brisbane Airport Transfers, Gold Coast Airport Transfers, Perth Airport Transfers, Ballina Airport transfers and Adelaide Airport transfers. We can connect between any of these cities with one booking.
Mercedes Benz
Audi Collection
BMW Collection
Lexus Collection
Mercedes Benz Viano (7seats very popular)
SUV's -all European Models
Australian luxury cars (Holden Caprice & Genesis)
Viano- 7 seater vans
Luxury Kia Carnival van
Mercedes Sprinter – 12-seater mini bus
Luxury Toyota Commuter – 12-seater mini bus
Larger luxury 24 seater buses
Larger 33-seater midi coaches
We can provide a most cost effective personalised private transfer vehicle combination for your specific travel / transfer needs. Our experts can produce a Sydney Airport transfer plan or holiday travel plan that can be tailor made to suit your needs.
Your journey could start from Sydney Airport transfer and boom into a city tour or travel to Blue mountains or other great site seeing locations. Chauffeur Live can provide an integrated service to meet all your needs.
Are Taxis cheaper than Chauffeur Service Cars Sydney when compared like for like Service?
---
The general view that Taxis are cheaper than Luxury Chauffeured cars that is provided by Chauffeur Live is incorrect. When all the Taxi service related costs are taken into consideration such as Airport terminal fees, tolls, special tariff, credit card charges and other charges they will amount to almost the same as our pricing for any Sydney Airport Transfers. In addition, we provide meet and greet services, newspapers, water and the like for customers that are value added.
Specifically, when considering large number of persons transport Chauffeur Live Vans and Mini busses are much cheaper than taxis, for Sydney Airport Transfers or group travel for functions. Our vehicle charges are for a vehicle and not for number of persons.
When one considers the stress and hassle of the process of getting to the airport in time for travel, especially early in the mornings, any small saving that one may obtain by using the Taxis or public transport would not be worth it. Chauffeurlive provides on time pick up for all travellers to ensure that their Chauffeur cars Sydney Airport Transfers are on-time and stress free.
Chauffeurlive provides the best travel experience for Sydney Airport transfers at any time of the day or night by our Luxury cars, vans or mini-buses.
Our Fleet in Sydney
---
Business Class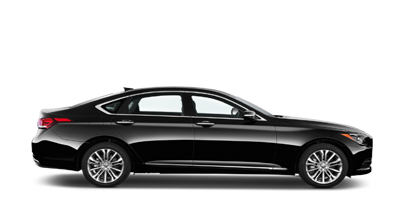 First Class
Vans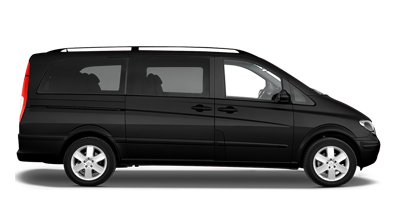 Mini Buses